Even before the new version is released we get a lot of opinions on improving Business2Go. One of those that we have already put into practice concerns data filters. In the
New Features of List Data Filtering
article we wrote about new features we were going to introduce in filters, such as an option to create complex filtering expressions and save them in data storage. Since in many cases complex expressions in data filtering and information search are reasonable alternative to reporting system, it was met by our users with high appraisal, and so was a useful option of storing these expressions for further use.
There can be dozens of stored expressions like these and even hundreds if you've been using the product for a while. So at times, it can be a bit challenging to find a particular filter. However, even with a large amount of stored expressions there will only be a few that you use the most and would want to access as quick as possible. And this is where our new Favorites feature will be extremely helpful. It's pretty similar to that of web browsers. Let's have a close look at it.
Generally, Favorites is based on an internal mechanism of filtering expression save and load with just a little enhancement. Let's create a filter in the Cities module and save it.
When you save a filtering expression, tick the
Favorites
checkbox.
Now let's see how the saved filter is presented in the filter storage.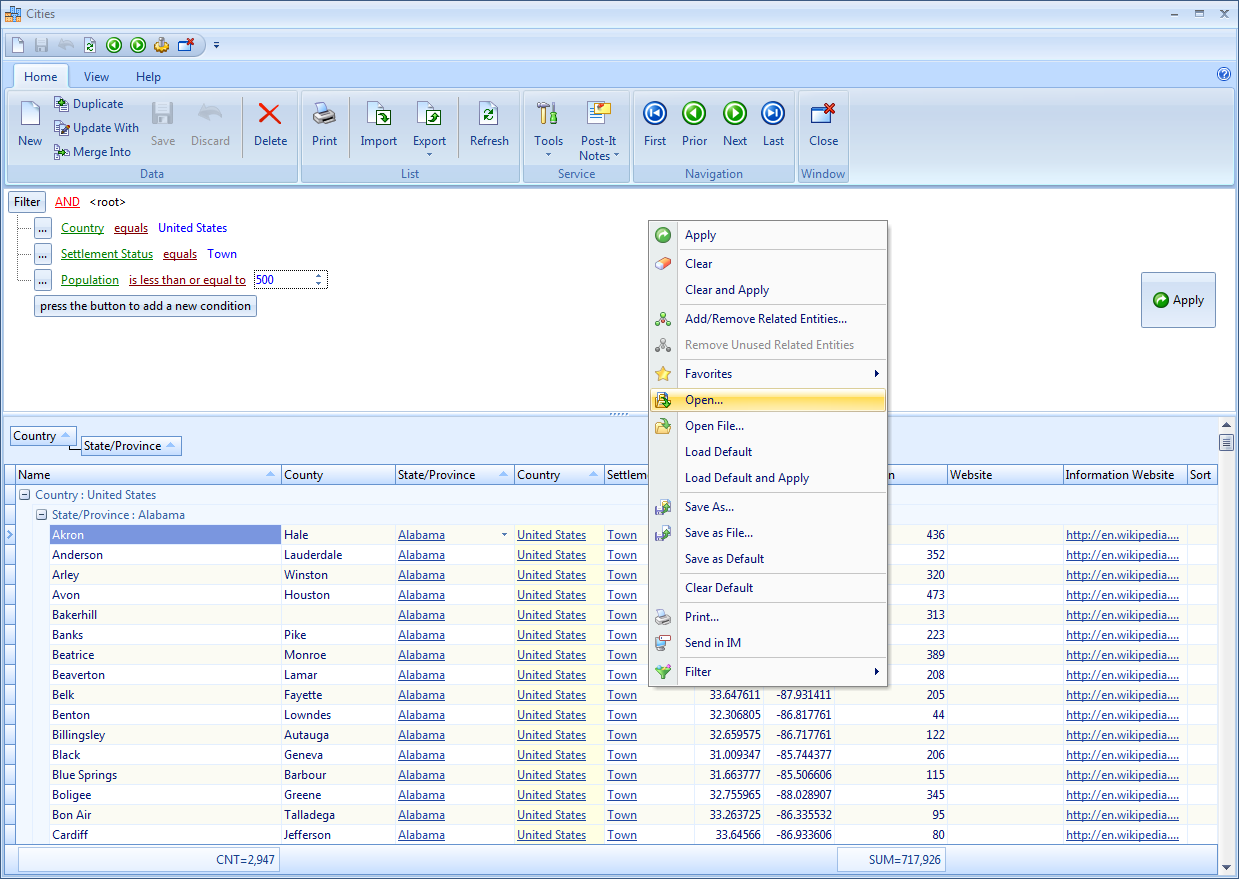 The picture shows that now there is the
Favorite
column in the filter list. If this column is marked with a tick, according filter is added to Favorites.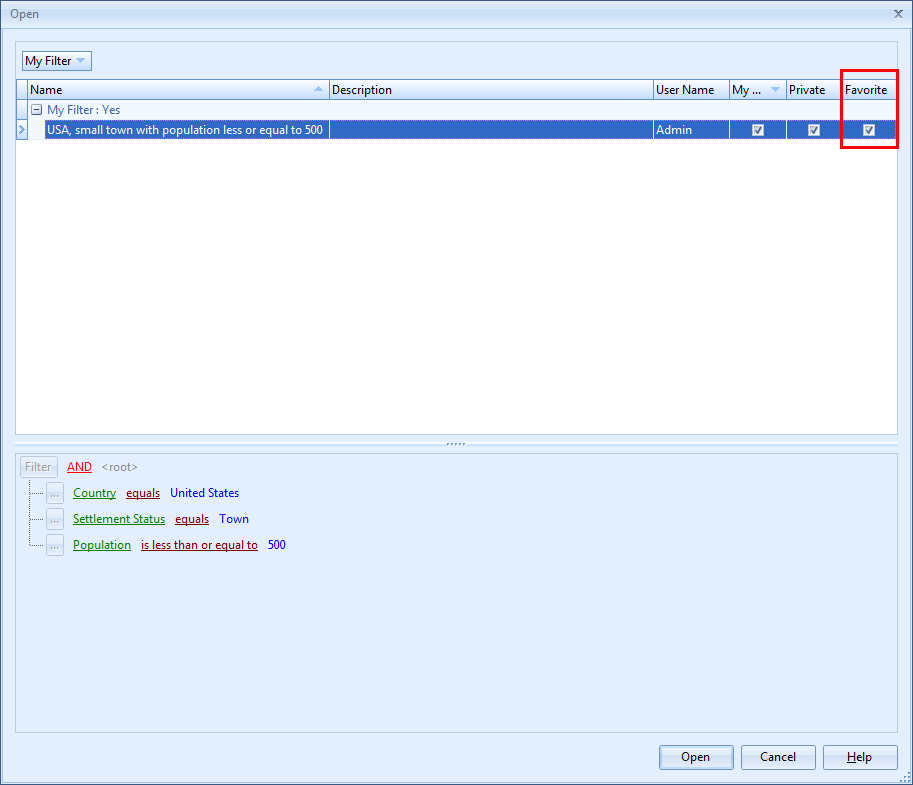 Now let's learn how we can easily access our favorite filter. Go back to the Cities module and right-click Advanced Filter area. Hover over Favorites in the dropdown menu to see the
Favorite
filters list.
Simply select this filter to load its conditions.
In case you need to add previously saved filters to Favorites or remove filters from the list, go to stored filters form and in the dropdown menu click
Make as Favorite
to add or
Remove from Favorites
to remove.
As you see, this feature can be very useful and practical for those who do filtering a lot and create multiple data requests while using certain filtering expressions more often.